The Outpost – Mount Lequereux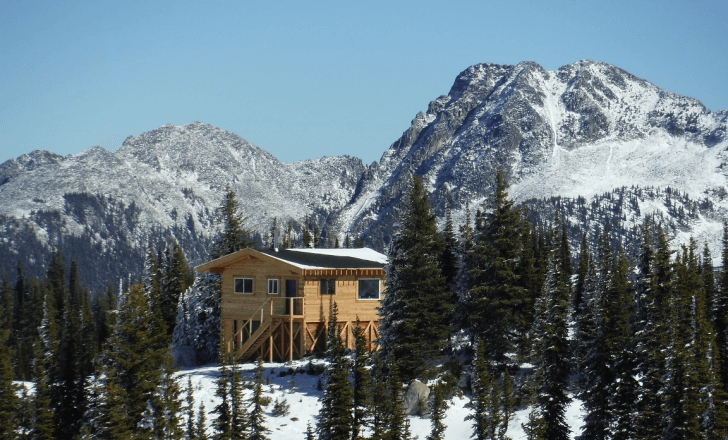 The LQ Outpost is the latest addition to the network of backcountry lodges in the Valkyr terrain. It's situated at 2,200 meters on the north flank of Lequereux Mountain. The ski terrain has alpine as well as widely spaced treed runs on all aspects of the mountain. The views are jaw dropping spectacular!
Unlike the other Valkyr lodges there are no modern conveniences at the Outpost. We designed it for the hard core DIY ski touring crowd! The wood heated cabin is a one room affair comfortable for groups of 8, with the kitchen/dining area being partitioned off from the sleeping area. A separate sauna hut supplies the requisite 'apres ski' heat therapy!
Groups may rent the cabin for $8,000 a week which includes the helicopter exchange on Sunday.
Check out the blog on the Kootenay Mountain Culture website: http://mountainculturegroup.com/avalanche-skills-training-2-backcountry-hut/
For more details please contact us!