Valkyr Adventures Day Hike Options: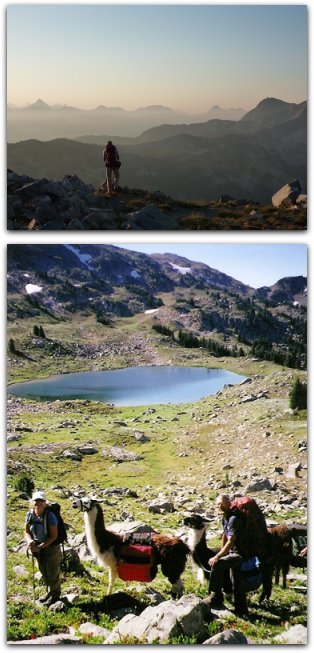 Valkyr Day Hikes – $100 per person
Group size 3-8 people
These include:
Transportation from staging area to trailhead
Healthy bag lunch
Guiding services
Return trip to staging area
Day Hike Options
Summit Tour
Participants must be in top physical condition
Trips will average 5 – 6 km with an elevation change of at least 1000 m
Faster pace with the objective being to summit one or more peaks – custom designed for each group
No technical skill or equipment necessary
Alpine Meadow Stroll
Participants must be fit
Trips will average 3 km with an elevation change of at least 300 m
Leisurely pace
Interpretive look at the flora and fauna of alpine meadows
---
Fly in & Fly out (Rates available upon request)
If hiking in sounds like more than you want to attempt, but still want a vacation in the mountains, we can arrange to fly you and your group in and out by helicopter.
---
Group Organizer Discounts
We Offer Discounts to:
Hiking clubs
Large families
Teams
Professional groups
Any Groups of 12 who book together for a trip to Hilda Hut or Valkyr Lodge qualify for the discount.
The group organizer is responsible for all matters concerning trip logistics such as: waivers, finances, contact information of all participants, etc.
Please contact us for more details.
---
Waivers
All activities take place in uncontrolled mountain terrain. Appropriate gear is required. Activities or routes are subject to change due to extreme weather. All participants will be required to sign a release of liability, waiver of claims, and assumption of risks and indemnity agreement prior to undertaking any activity.