Explore British Columbia's Valkyr Mountain Range.
Experience renowned Selkirk powder skiing.
Enjoy spectacular views of alpine meadows, sparkling wilderness lakes and rugged peaks.
Guided Backcountry Ski Touring, Alpine Hiking, Powder Skiing, Selkirk Mountains, BC, Canada
To experience winter in the Valkyrs is a must! The peaks are accessible, the terrain is fun and the snow is pristine. Each lodge has access to unique terrain that covers all aspects and inclines of the mountains so there is never a shortage of daily destinations.
Choose from mountain peaks, alpine bowls and couloirs to naturally gladed treed skiing and panoramic ridge walks – you will always be able to find great skiing that best fits your ski touring agenda.

Our Ski Season runs from mid-December to the end of April. We offer week long ski packages that include weekly helicopter access to the lodges from our staging area in Burton BC. Depending on your skill level and preferences you can choose between Guided / Catered; Catered / Self-Guided or Self-Guided / Self-Catered trip options.

Our Hiking Season runs from July 1st to the end of September. We run multi-day hiking trips out of our alpine lodges. Choose guided or self-guided packages based on your backcountry experience. Packages include transportation from our staging area to a trail head and guiding in and out of the lodge.
Summer in the Valkyrs is a spectacle to behold!
It is true wilderness hiking in a unique and rarely explored mountain range.  The terrain is vast, the alpine meadows are teeming with flowers and the peaks are majestic.  From sparkling alpine tarns to the distant mountain ranges there is always beauty to behold. We offer multi day alpine hiking trips through beautiful alpine areas filled with flowers, lakes, and rocky peaks and ridge lines. Stunning panoramic views of the Valkyr, Valhalla and Monashee mountain ranges greet you at every turn. A Valkyr Traverse is an option for keen mountaineers!

About Valkyr Adventures
Valkyr Adventures is a family run adventure tourism operation, offering non-mechanized backcountry ski touring and alpine hiking vacations.
We base our mountain adventures out of our three handcrafted backcountry lodges located east of Fauquier, BC high in the Valkyr Range of the Southern Selkirk Mountains, deep in the beautiful Kootenay region of British Columbia, Canada. The Selkirk Mountains and Kootenay region of British Columbia have become world renown for having some of the best powder skiing in the world.
Our Lodges offer you a spot of comfort in a pristine wilderness setting. We look forward to your visit!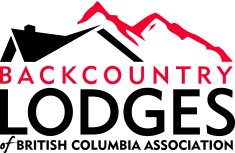 Community
Valkyr Adventures is a member of the Backcountry Lodges of British Columbia Association (BLBCA), a professional organization that strives to maintain high quality standards in commercial backcountry operations. We are also members of the Canadian Avalanche Association and participating members of the InfoEx, an industry snow and avalanche information exchange. More Links
Access
Our operation is non-mechanized and there is no road access to Valkyr Lodge. Access is by helicopter or foot, thereby creating a truely remote backcountry experience.